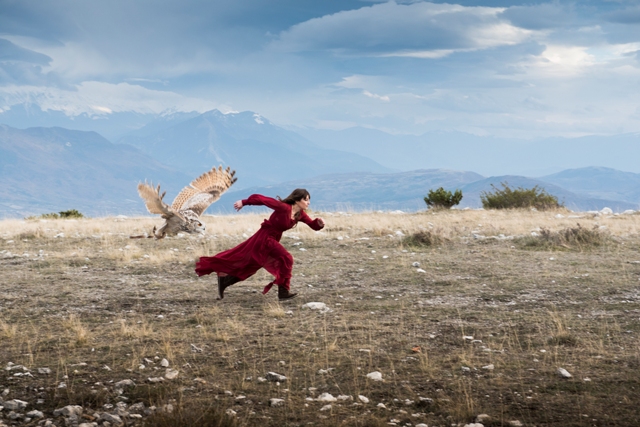 LAST UNION
To Release "Taken" Single Featuring JAMES LABRIE With Exclusive B-Side In March
Italy-based melodic prog metal band Last Union have checked in with the following update: "So, we're done in the studio with an exclusive b-side for the 'Taken' single, which will be released at the beginning of March. Details will be released soon, but for now we can tell you this is something very special that we've never done before. Stay tuned..." Behind-the-scenes photos from the "Taken" video shoot, exclusive to BraveWords, can be viewed below. Destined for big adventures, Last Union features guitarist Cristiano Tiberi's and vocalist Elisa Scarpeccio. Most Beautiful Day also celebrates ex-Helloween / ex-Masterplan drummer Uli Kusch' s return after a few years absence, and welcomes Symphony X bassist Mike LePond.
Tracklist:
"Most Beautiful Day"
"President Evil" (featuring James LaBrie)
"Hardest Way"
"Purple Angels"
"The Best of Magic"
"Taken" (radio edit - featuring James LaBrie)
"18 Euphoria"
"A Place in Heaven" (featuring James LaBrie)
"Ghostwriter"
"Limousine"
"Back in the Shadow"
"Taken" (featuring James LaBrie)
Check out the lyric video for "President Evil" below.